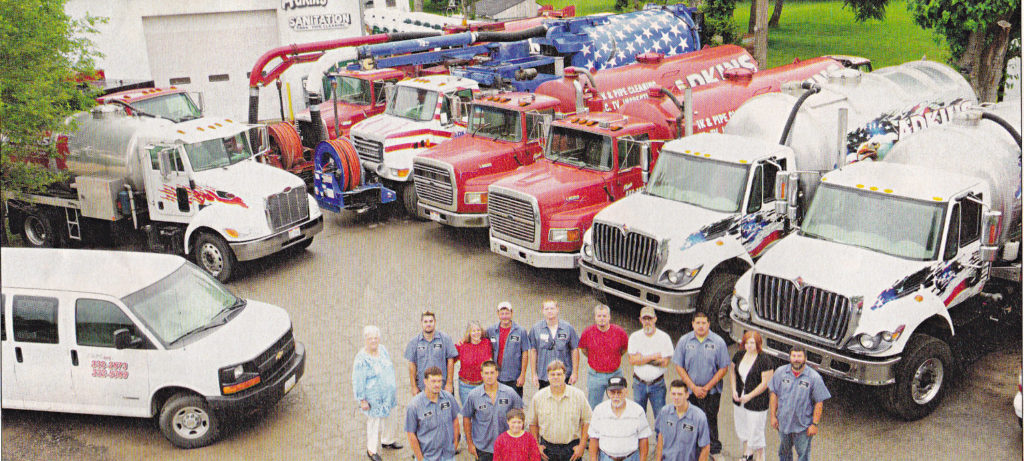 Adkins Sanitation is a family owned and operated septic & liquid waste cleaning, pumping, and hauling company based out of Fremont Ohio. Originally established in 1957 with one pump truck, Adkins has grown to a four generation company with an entire fleet of trucks.
We are a full service company that offers services for commercial, residential, and industrial applications in the following counties:
Erie County
Hancock County
Ottawa County
Sandusky County
Seneca County
Lucas County
Wood County
At Adkins we use quick radio dispatch to help us deliver the fastest service possible. No matter if it's preventive maintenance or taking care of an emergency, Adkins Sanitation can take care of your needs.
As seen in the June 2010 issue of Pumper Magazine. Click here to read the full article.